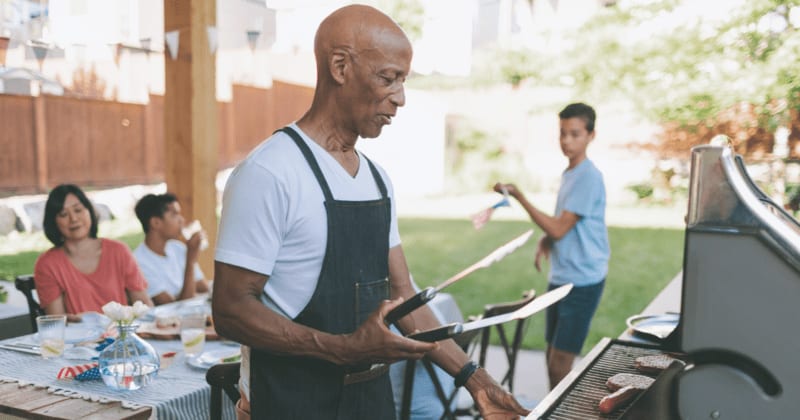 It's summertime, and the weather's heating up. While having ceiling fans and air conditioning can certainly help cool things down, they can also raise your electricity bill.
Fortunately, there are some ways to stay comfortable around the house - without spending an arm and a leg to do it.
Are you searching for affordable ways to keep cool this summer? Try these four strategies.
Be choosy about your cooking. Turning on the oven or cooking on the stovetop will heat your house. In the warmer months, you could try to eat more cold foods (like salads and sandwiches) or cook outside on the grill. If you do need to use your stove or oven, try to do so in the evening once the sun has gone down.
Create more shade. Add shade around your home by planting trees or adding a pergola or awning where the sun gets the most intense. Adding reflective film to your windows can help, too.
Maintain your HVAC system. If you're going to be using central air this summer, make sure it's in top condition by getting a professional tune-up. You should also change your filters regularly. These steps can ensure your system is working as efficiently and effectively as possible.
Upgrade your windows and insulation. If you have it in your budget, consider upgrading to double-pane or high-efficiency windows and updating your insulation if it's been a while. Poor insulation and old windows let your cool air out and warmer air in - which will run up your electric bill.
Looking to buy a home that's already got the updates you need this summer? Get in touch to start your search.