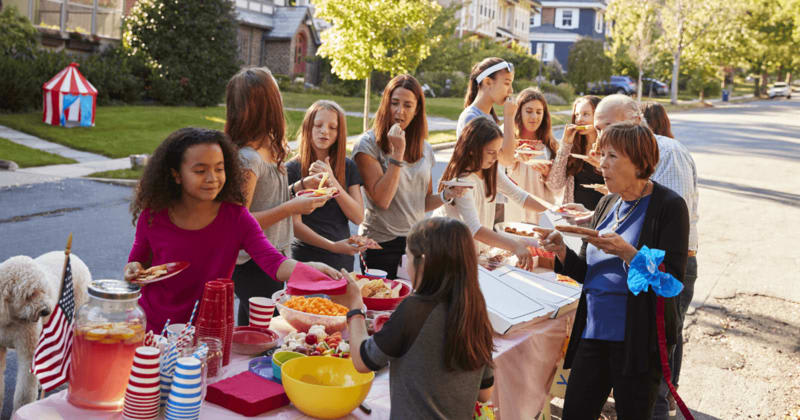 Moving can be an exciting step to take, but it can also be difficult - especially if you don't know anyone in the area.
Fortunately, that can be quickly remedied. There are plenty of ways to meet people in your new community, and there should be plenty of opportunities right in your neighborhood.
If you're ready to get to know your new neighbors, here are four easy ways to make it happen.
Host a party. Throw a housewarming or block party, and drop an invitation at each of your neighbor's homes. You can grill, have yard games set up, or hang out in your driveway to encourage more people to drop by. You can post about the event in online neighborhood groups, too.
Spend time outdoors. Make it a point to be present in your front yard regularly. You could tend to a garden, play with pets or children, or sit outside enjoying a book. No matter what it is, it gives you a chance to interact with your neighbors as they come and go.
Find other parents or pet owners. Kids and pets can be a great excuse to spend time with new people. You can meet at playgrounds or dog parks - or, if the weather's bad, grab a bite to eat at the local pizza place or hang out together at home.
Attend events in the community. Check online for events that might be going on in and around your neighborhood: Maybe there's a game night at a community center or arts and crafts at the local library you can attend. Be sure to head to regular community offerings like farmers' markets, too.
If you're ready to make a move, get in touch today for help on your home search.